Testimonial from student's parents - Dre
Testimonial from student's parents - Dre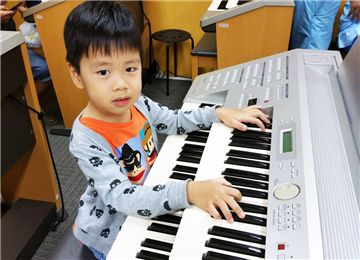 Dre
Dre has been attending Yamaha Junior Course with Teacher Daphne Teo since year 2016. He has just moved on to his 5th year to Junior Extension Course .
Yamaha trains his listening well. He is able to play pop songs based on his hearing, especially songs by Alan Walker and Coldplay.
He looks forward to his weekly music lesson as he is able to learn and interact with Teacher Daphne and friends.
These 4 years has also taught Dre to be more inquisitive and independent, which I am thankful for.
Here is a picture of Dre taken during his first Yamaha lesson. 😊
Testimonial from student's parents - Dre