Testimonial from student's parents - Anna Lim
Testimonial from student's parents - Anna Lim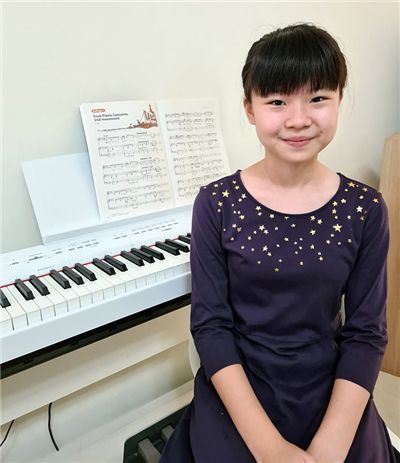 Anna Lim - Advanced Ensemble Course Student from YMS LP
Learning music at Yamaha for 10 years, I have enjoyed and looked forward to every lesson. The teachers are very caring, helpful and approachable, making me more interested and engaged. Yamaha also stands out from other music schools because they teach the important music concept behind chords and how to harmonize instead of only playing piece after piece. Lessons at Yamaha has helped to deepen my love for music.
Parent of Anna, Mrs. Lim:
Yamaha music courses focus on the enjoyment and making of music with others. The courses are structured in the learning of the different knowledge and skills and the teachers are dedicated.
My daughter has grown in her love for music as well as her appreciation of music. Her piano playing has improved much. We are both glad she has music as her interest and as another life skill.
Testimonial from student's parents - Anna Lim