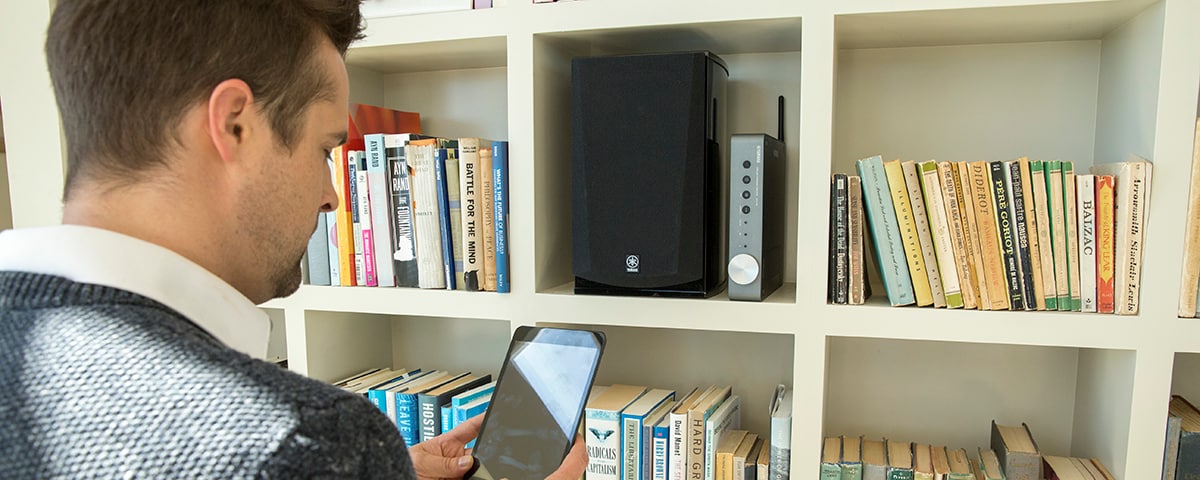 MusicCast
MusicCast is a new revolution in network audio, use all your MusicCast products together or separately, it's completely up to you. Control it, all from one app, designed to be intuitive, quick and simple to use. Use a soundbar, a wireless speaker, an AV Receiver, HiFi audio whichever suits you best, mix and match then expand your MusicCast system as time goes on. All new from Yamaha, the MusicCast system brings everything to everywhere for everyone.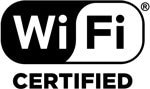 Wi-Fi Certified
Certified products provide the best user experience and carry the Wi-Fi CERTIFIED logo, ensuring products meet industry-agreed requirements for interoperability, security, and reliability.Choosing Wi-Fi CERTIFIED products enables you to mix and match devices from different manufacturers without worry. All Wi-Fi CERTIFIED products deliver interoperability and industry-standard security.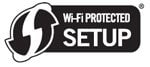 Wi-Fi Protected Setup
Wi-Fi Protected Setup™ is designed to ease set up of security-enabled Wi-Fi® networks in home and small office environments.It supports methods (pushing a button or entering a PIN) that are familiar to most consumers to configure a network and enable security.It gives consumers an easier approach to set up a security-protected Wi-Fi connection, either between devices or in a network configuration.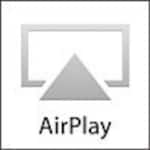 AirPlay
AirPlay provides the convenience of wireless music playback of your iTunes from iPod/iPhone/iPad and Mac/PC.
DLNA Technology
The DLNA Certification and Logo Program: (a) ensures that all relevant mandatory formats and features are supported by the products, and (b) confirms interoperability between devices in support of mandatory formats and features.DLNA Certified is a trademark of the Digital Living Network Alliance.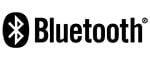 Bluetooth
Bluetooth is a technology for wireless communication between devices within an area of about 10 meters (33 ft) employing the 2.4 GHz frequency band, a band which can be used without a license.The Bluetooth® word mark and logos are registered trademarks owned by Bluetooth SIG, Inc.

Made for iPod, iPhone and iPad
"Made for iPod," "Made for iPhone," and "Made for iPad" mean that an electronic accessory has been designed to connect specifically to iPod, iPhone, or iPad, respectively, and has been certified by the developer to meet Apple performance standards.
Spotify Connect
With the Spotify app on your smartphone, you've got instant access to millions of songs. And now you can stream those songs to your Yamaha system by using Connect by Spotify. Just hit play to start streaming music. What's more, when you've been listening on your smartphone outside and come inside, the song immediately streams to your AVR—like magic, you enjoy uninterrupted music. You can also personalize playlists and receive phone calls while listening to music.

Spotify
Spotify is all the music you'll ever need. Millions of songs available instantly. Just search for the music you love, or let Spotify play you something great. Spotify works on your phone, tablet, computer and home speakers. So you'll always have the perfect soundtrack for whatever you're doing.

PANDORA
Pandora is the effortless and endless source of personalized music enjoyment and discovery.Personalized stations launch instantly with the simple input of a favorite artist, song, or genre, and we take it from there to provide the soundtrack for that moment . anytime, anywhere.

NAPSTER
Enjoy your Napster subscription on the best speakers in the house. Listen to over 12 million songs on demand: search and play music, instantly listen to any artist, album, or song, create and enjoy your personal playlists, play Billboard charts back to 1955, or kick back and listen to over 60 ad-free radio stations.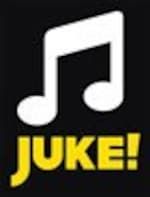 Juke
Music streaming service JUKE offers access to one of the most comprehensive music libraries in the world. More than 40 million songs from all genres from more than 80,000 labels are available to you. Enjoy your favorite songs in the best sound quality thanks to Dolby technology and play music wherever and whenever you want. For more information, visit juke.com.

Compressed Music Enhancer
Yamaha employs sophisticated digital signal processing with exclusive algorithms to enable playback that improves the performance of compressed music formats, including MP3 and WMA. With the Compressed Music Enhancer, highs and especially lows are richer and smoother, bringing music back to life to be as close to the original as possible.